︎The People's Library ︎
Artist Collective

The People's Library
is a Minneapolis, Minnesota based artist collective devoted to ending colonial, institutional, and systemic violence through art and education. They focus on print based workshops utilizing art as a tool for empathy and political critique. The collective is most known for their public workshops that empower members of underrepresented communities through artful means of expression.
To escape the hierarchical pedagogy of institutions, The People's Library encourages a grassroots learning environment amongst peers; where meaningful relationships are built through a horizontal leadership style that emphasizes shared responsibility in order to achieve goals.
100% of The People's Library sales made through Backroom are donated to The People's Library Microgrant Fund. Each microgrant round disperses $3,500.00; priortitizing Black and Indigenous People of Color in Minnesota.

BIPOC are encouraged to fill out This Google Form as expressed interest in recieveing funding. The People's Library understands that funds are a source of privledge and are often needed for emergency relief.
All sales are final. Prices of shirts vary due to labor and printing costs.
---
Product(s) available for purchase:
These patches are hand printed on various black fabrics.

Easily they can be hand sitched or safety pinned
to a jean jacket or your favorite bowling shirt!


Keep Our Neighborhoods Safe (No Cops Allowed)
White ink on black fabric
Designed by Puck Saint
No Justice, No Peace
White ink on black fabric
Designed by Carly Haack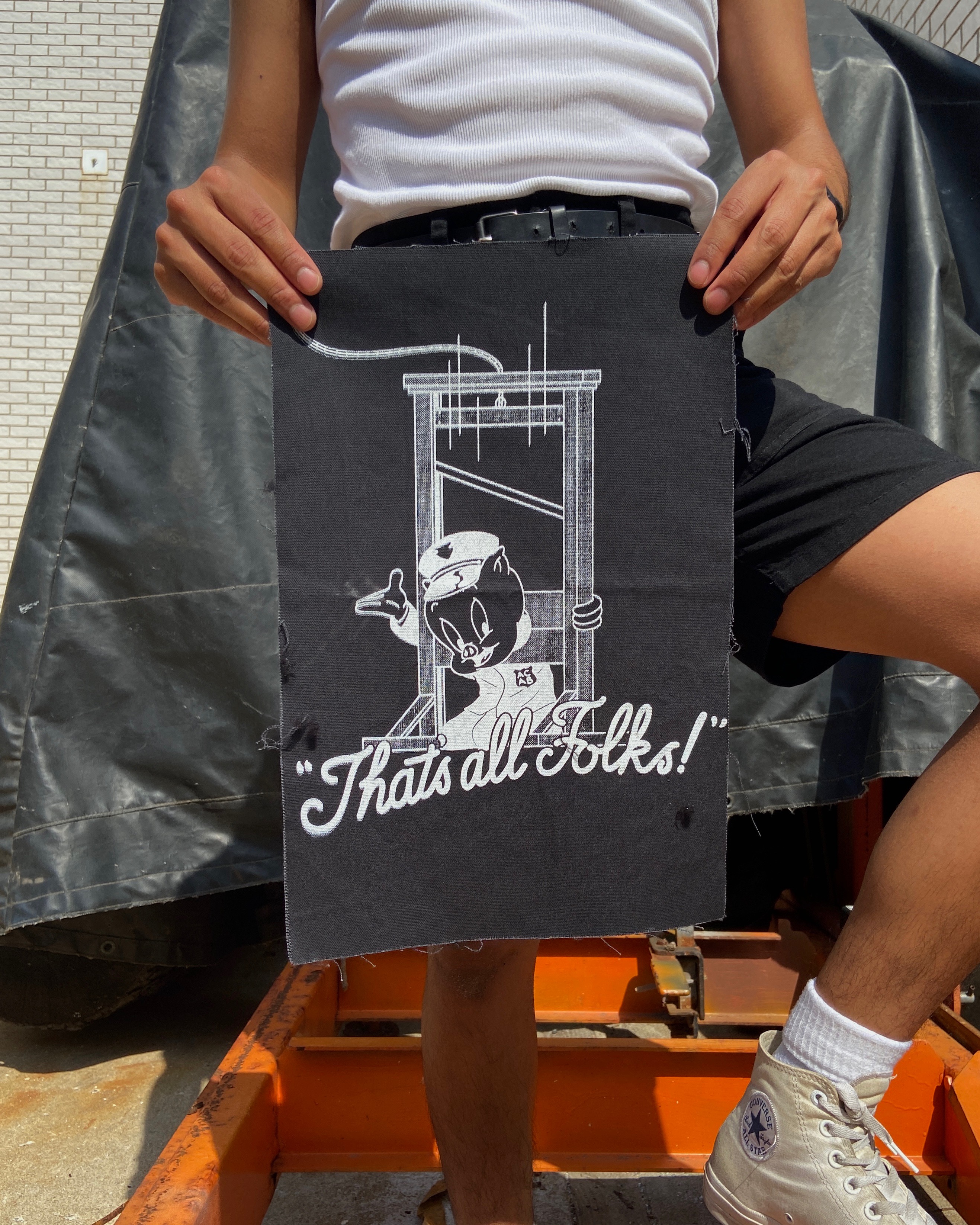 That's All Folks!
White ink on black fabric Designed by Noah Lawrence Holder
Why'd I Wanna Lick A Boot?
White ink on black fabric
Designed by Candice Davis
ACAB Bummer Boy
White ink on black fabric
Designed by Kristina Johnson
Adult Shirts (100% Cotton):
Warm gradient consists of flourescent
pink,
orange
and
red
ink.
Cool gradient consists of
green
and
blue
ink.
PRODUCT DESCRIPTION:
Why'd I Wanna Lick A Boot?

White t-shirt with varying gradient ink
Designed by Candice Davis
100% COTTON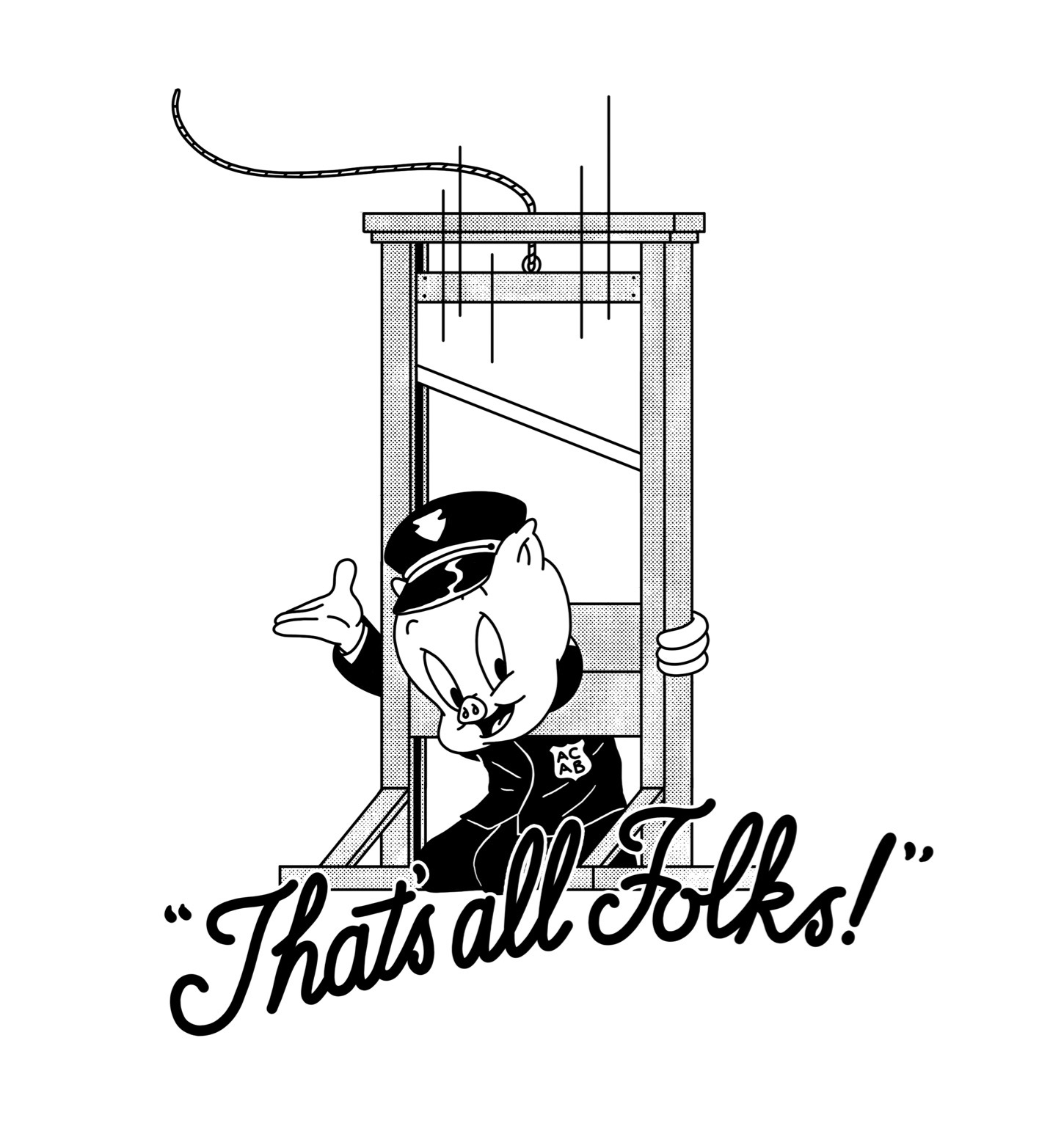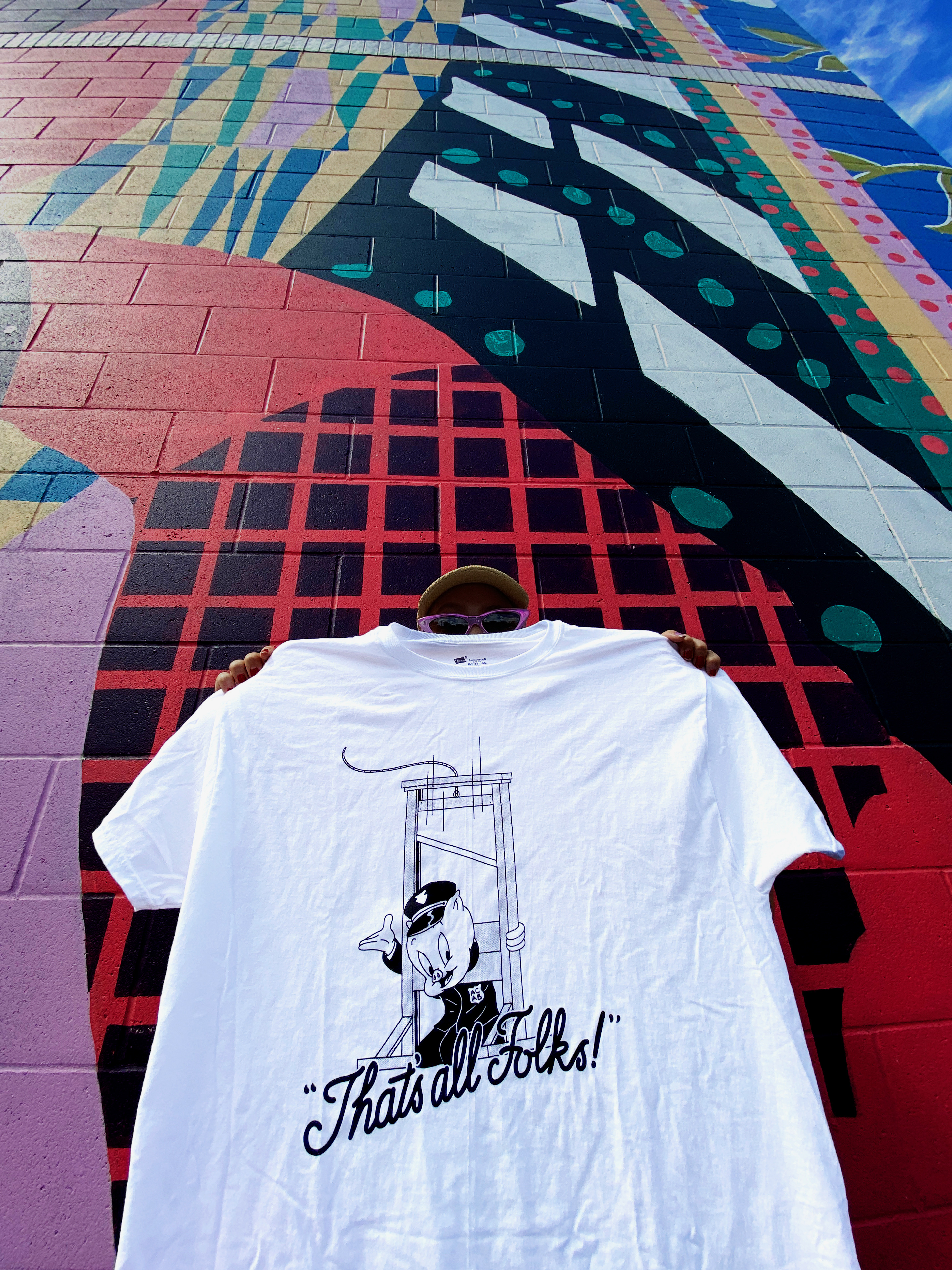 PRODUCT DESCRIPTION:

That's All Folks!
White t-shirt with varying gradient ink
Designed by Noah Lawrence Holder
100% COTTON


PRODUCT DESCRIPTION:
ACAB Bummer Boy
White t-shirt with varying gradient ink
Designed by Kristina Johnson
100% COTTON
Photography courtesty of Jaime Candia, Rebekah Nygard and Kristina Johnson